DATRON neo.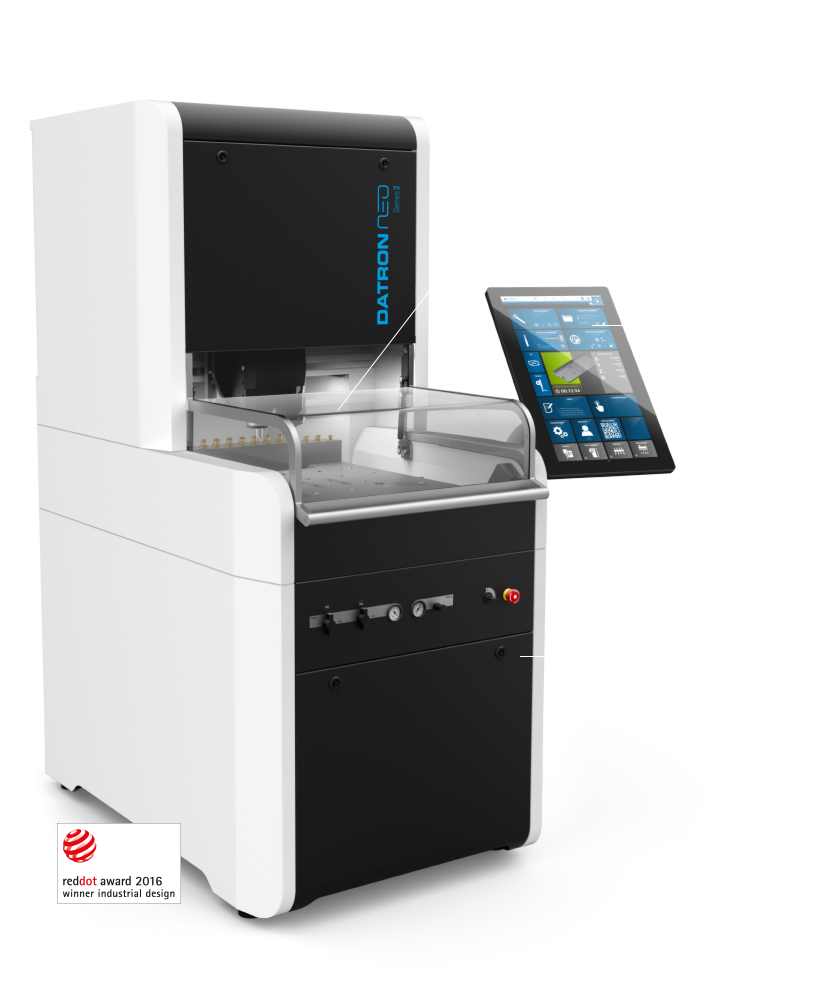 German Engineered. American Supported.
DATRON neo was specifically designed and purpose-built to give you an easy and affordable entrée to high-speed milling. This Plug-and-Play system features the new DATRON next software which gives you full control of 3-axis milling without requiring years of experience as a machinist. Ergonomic, frontal access to the work area allows for quick and safe setup of workpieces. With a Smartphone-like (touch screen) interface the command of fast and precise machining is literally at your fingertips. All of this and DATRON neo actually fits through a standard door!
EVERYTHING AT A GLANCE!
Tile design with self-explanatory icons
Realistic 3D graphics
Current machine status is visible on run screen even from a distance
EASY HANDLING!
Intuitive touch operation, similar to a smartphone
Camera-assisted setup using finger gestures
Intuitive App-style functions
PRODUCE YOUR IDEAS QUICKLY!
Fast, simple process
Just 4 steps to the finished workpiece
Compatible with leading CAM suppliers
Additional data from CAM usable