SIMPLE
EASY-TO-USE - AND SMART AT THE SAME TIME
Smart Milling. That is what defines DATRON neo. The entire machine - interface and software included - was designed from the ground up to deliver the ultimate user experience and high quality milling results at the same time.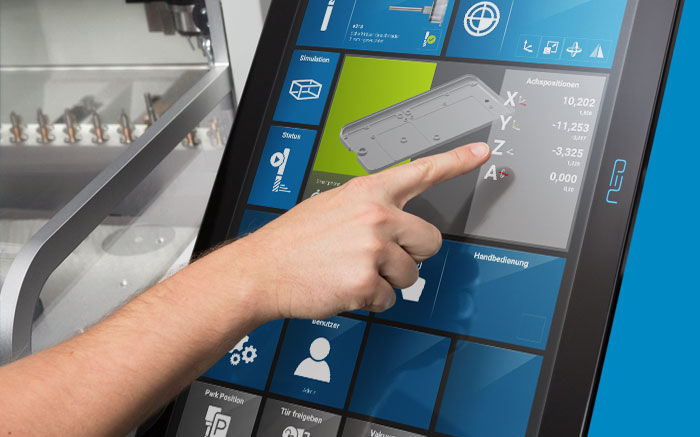 MAKES MILLING AS EASY AS 3D PRINTING
With this future-oriented control system, we make milling easy for beginners and professionals. Simply control DATRON neo with familiar swipe gestures you use on your smartphone.
EVERYTHING AT-A-GLANCE
Tile design with self-explanatory icons
Realistic 3D graphics
Current machine status is visible on the run screen even from a distance
EASY HANDLING
Intuitive touch operation, similar to a smartphone
Camera-assisted setup using swipe gestures
App-based functions
PRODUCE YOUR IDEAS QUICKLY
Fast, simple process
Just 4 steps to the finished workpiece
Compatible with leading CAM suppliers