SPINDLE & COOLING SYSTEM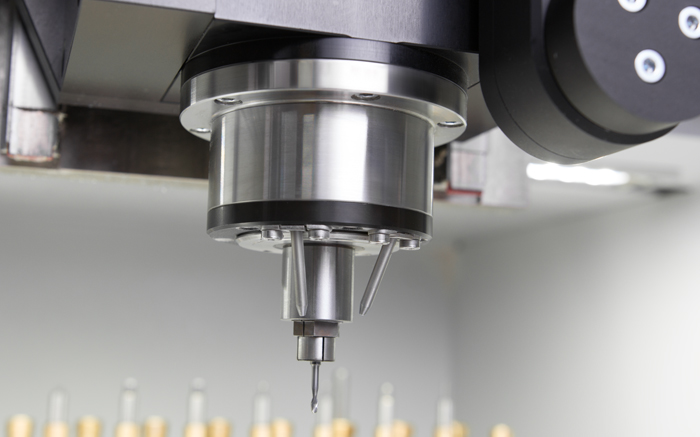 SPINDLE & COOLING SYSTEM
2kW, 40,000 rpm Spindle
When small tools are used for machining, high speeds are required in order to manufacture high quality workpieces in a cost-effective manner. DATRON neo features a 2kW high-frequency spindle for speeds ranging from 4,000 - 40,000 rpm. This spindle runs smoothly, delivers high-quality milling results, and can be used for a wide range of applications.
Minimum-Quantity Cooling Lubrication System
DATRON's Minimum-Quantity Cooling Lubrication System is differentiated by its extremely low coolant consumption. It sprays a fine mist to cool and lubricate the cutting tool. Using small amounts of coolant, operational and consumable costs are substantially lowered. The MQCS minimizes the time consuming and expensive maintenance issues associated with flood-type coolant systems. It is a highly-effective method of cooling and can reduce or even eliminate degreasing and disposal costs.