MACHINING TABLE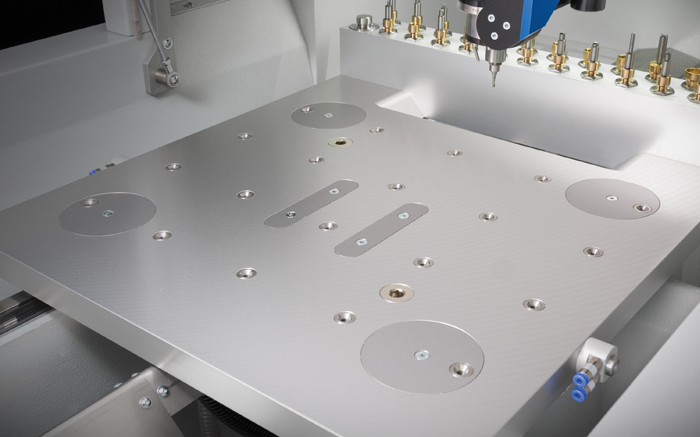 CONICAL SYSTEM
Whether your application calls for centric clamps, jaw chucks, or rotating axes, DATRON neo provides full flexibility to integrate them. The possibilities for clamping workpieces are as varied as your projects and applications. Tapered bores with threaded inserts in 100mm pitch allow fast, accurate and repeatable workholding using different clamping technologies.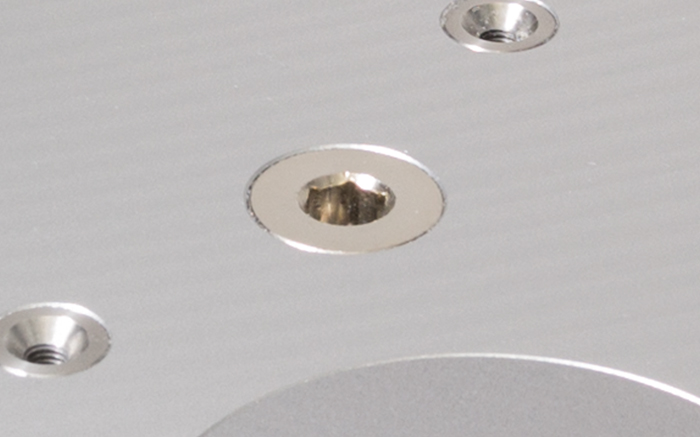 VACUUM CLAMPING TECHNOLOGY
The DATRON vacuum clamping technology allows very high holding forces due to its especially developed design, even in case of shapes that are difficult to clamp otherwise and thinnest sheet materials. More information about our DATRON VacuCards can be found under Accessories.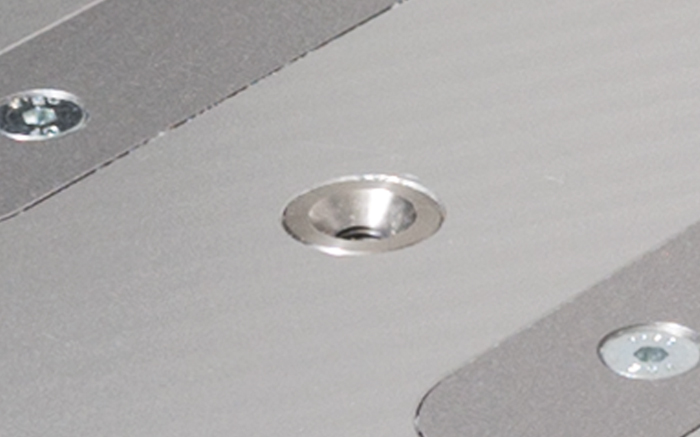 CONE CLAMPING SYSTEM
Setup times can be reduced significantly with DATRON's modular clamping technology. The module plates are clamped directly onto the machine table using conical centring sleeves. The integrated cone clamping systems allows very fast changing of clamping modules. Clamping position reproducibility is within a few hundredth of a millimetre.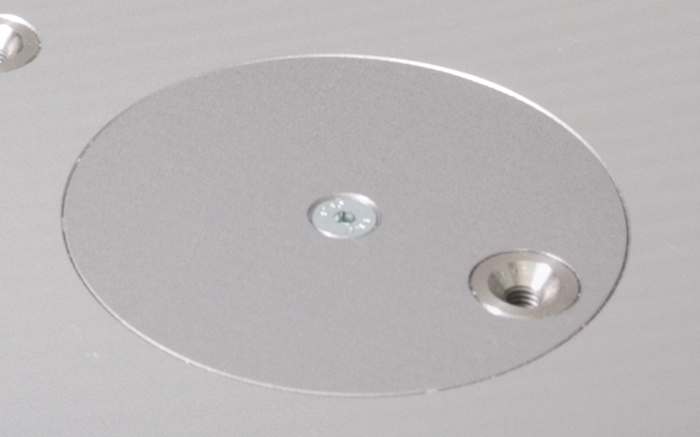 SERVICE PORT COVER
Easy accessibility to grease ports on the Y axes. No crawling under the table or getting dirty - everything is within reach!