Prototyping Flexibility
IDEAL FOR A VARIETY OF MATERIALS
"Prototypes are one of the major challenges in everyday milling. The versatility of the DATRON neo is proven by its ability to handle a variety of materials with high-quality results."
With DATRON neo, milling is easy and efficient. Milling strategies like pocketing, chamfering, thread milling and creating 3D forms can all be performed quickly using this 3-axis compact milling machine. Prototypes made of composites, engineered plastics, metal or wood are produced quickly and with a consistently high quality.
DATRON neo equipped with a vacuum chuck shows its flexibility in these examples of prototype parts made of PU foam, acrylic and CFRP (below). This includes:
Milling of challenging and abrasive materials
Glass-like curved surface on acrylic
No need for post-processing
Optional dust extraction for a clean machine interior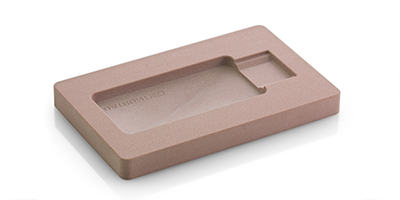 Project Details
Material
Polyurethane Foam

Size
38.5 mm x 61.5 mm x 6 mm

Time
10 Minutes (on a DATRON neo+)
Set-up and machining times
Very short set-up and machining times due to the perfect matching of Industrial technology, software, tools and milling strategy, everything from one single source: DATRON.